All our lesson materials are designed by qualified British teachers to meet international standards.
Red Fox Education offers different types of online English courses, depending on your requirements.
For students wanting to take a more structured approach to lessons using our pre-built lessons, made by UK teachers, which are based on the UK curriculums of English, Science and Maths.
Our UK based curriculums are designed for students of all levels, starting from Year 1 (KS1) through to Year 11 (KS4). Each year's lesson materials are structured in a way that builds on the previous lessons and takes a student progressively through a curriculum exactly like a British school. With our online school students get the best of both worlds, they get to use technologically advanced educational materials and have them delivered by experienced UK tutors.
Best suitedfor children, individuals and schools who want to take a more structured approach to learning English using a British based curriculum.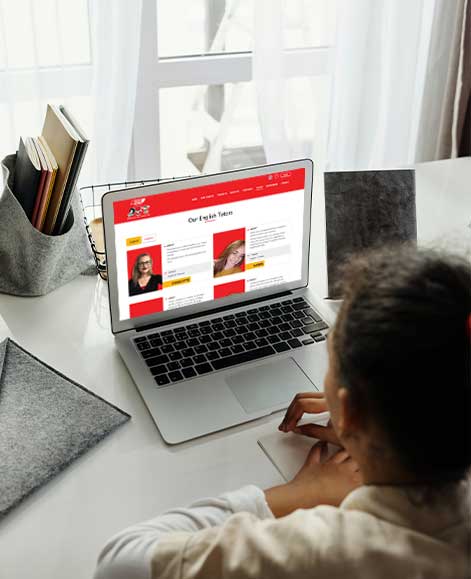 What learning materials do we offer?
Explanatory videos for all the lessons
Downloadable worksheets for all the lessons
Tests for all the lessons with unlimited attempts
Animated videos for all the lessons
Flashcards
eBooks
Vocabulary
Short videos on specific topics
Benefits
A complete online school curriculum to support and advance your child's learning
Access to a qualified British tutor to teach the classes
Pronunciation improvement and accent reduction
Improve speaking, reading, listening, writing skills
Strengthen grammar knowledge and vocabulary
Improve students test performance
Help improve CIE exam results and student placements to International Schools or to UK schools and Universities
We offer one-on-one and group 30-minute and 60-minute Online Classes. Access our quality British tutors and start learning English online today!
If you are serious about education, either for yourself or your child, and would like a 15-minute demo, please contact us for further information.