Study Materials:
Lesson Videos
Lesson Audios
Lesson Documents
Tests
Worksheets
IELTS Advanced course
Score band 7.5+ in all four parts of your IELTS Test, IELTS Speaking, Writing, Reading, Listening
---
After purchasing, the course will be available on the website and mobile app. Red Fox Education mobile app is available free to download on Google Play and App Store.
---
About IELTS Course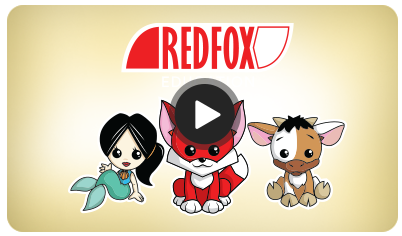 Course Details
The aim of the course is to push the student to a higher command of the language, usually in writing and speaking. The course includes writing with precision, speaking fluently and flexibly to confer precise meaning, and technique focused lessons. Students who complete the course should be able to attain band 7.0 or higher.
students who need a higher level score (for courses with a 7.0 or 7.5 requirement or for personal satisfaction) Note: some prestigious and/or high-ranking institutions require a higher score, as do some courses with high or more complex English content (such as journalism, literature or law)
students who have taken the test already and scored 6.0 or 6.5 overall but possibly struggle with some elements and want to extend their ability level to ensure success (for example, can get 6.5 overall but cannot push the writing or speaking beyond 5.5/6.0)
students who have completed the intermediate course and need higher than 6.5
Buy now and Enjoy your learning journey!
Lessons Plan
Lesson 1
Welcome Writing Assessment
Lesson 2
Task 1 Writing Tables
Lesson 3
Task 2 Writing Advanced opinion essays
Lesson 4
Speaking Part 2 - the extended talk
Lesson 5
Task 1 Writing Diagrams
Lesson 6
Task 2 Writing Causes & Solutions essays
Lesson 7
Speaking - part 3
Lesson 8
Reading Gap-fill Matching questions
Lesson 9
Listening part 3
Lesson 10
Task 1 Writing Multi-data
Lesson 11
Task 2 Writing Writing with precision Advantages & disadvantages Advanced Vocabulary
Lesson 12
Speaking - parts 2 & 3
Lesson 13
Task 1 Writing Complex Time-line questions
Lesson 14
Task 2 Writing Writing with precision Discuss both views
Lesson 15
Exam technique Study tips and advice
Lesson 16
Reading Identification questions Multiple selection
Lesson 17
Listening Part 4
Lesson 18
Speaking Parts 2 & 3
Lesson 19
Task 1 Writing Multi-data
Lesson 20
Task 2 Writing Writing for best results