Study Materials:
Lesson Videos
Lesson Audios
Lesson Documents
Tests
Worksheets
IELTS Intensive Speaking Course
Exclusive course for high scoring in Speaking part
---
After purchasing, the course will be available on the website and mobile app. Red Fox Education mobile app is available free to download on Google Play and App Store.
---
About IELTS Course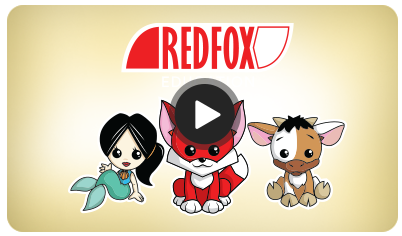 Course Details
Speaking is the most difficult part of the test for most candidates – many students get hung-up on correct grammar and trying to use complex vocabulary that they possibly don't fully understand. The key to a high-score for speaking actually – is to understand how you get the marks – what you need to include so that the examiner can give you a high score. If you know that, then you can give spoken answers that do exactly that.
Intensive Speaking for IELTS
IELTS Speaking Test Structure overview including grading criteria explanation; useful vocabulary for common IELTS topics including the application of it in the context of questions from the test; test tips

Part 1: dealing with direct questions about familiar topics with a variety of tenses; formulating adequate responses according to grading criteria; applied practice of test questions

Part 2: structuring responses for the individual long turn task using a variety of linking words and phrases; using a range of pronunciation features

Part 2 (continued): task analysis and devising topic vocabulary relative to the task and planning the response including note-taking

Part 3: Dealing with abstract and analytical questions; using caution in responses and developing hypothetical answers using complex tenses

Part 3 (continued): implementing the use of opinionated, comparative, and speculative language structures

Future tense use – complex tenses and structures

Past tense scenarios, Parts 1 & 2

Avoiding common mistakes

Putting it all together: combining all parts of the test; mock test with estimated band score
Buy Now and Enjoy the learning journey!
Lessons Plan
Lesson 1
Speaking – Talking About Likes And Dislikes
Lesson 2
Speaking - adding detail
Lesson 3
Speaking - parts 1 & 2 Pronunciation - sentence stress
Lesson 4
Speaking - part 2: extending the talk Pronunciation - chunking & pausing
Lesson 5
Speaking - part 3 questions Pronunciation - intonation
Lesson 6
Speaking - part 1 Talking about familiar topics
Lesson 7
Speaking - Part 2 Talk Structure Fluency
Lesson 8
Speaking - Part 2 Strategy for part 2 talks Pronunciation
Lesson 9
Speaking -Part 3 Grammatical Range & Accuracy
Lesson 10
Speaking Part 2 - the extended talk
Lesson 11
Speaking - part 3
Lesson 12
Speaking - parts 2 & 3
Lesson 13
Speaking Parts 2 & 3
10 lessons included
Speaking