Study Materials:
Lesson Videos
Lesson Audios
Lesson Documents
Tests
Worksheets
IELTS Intensive Writing Course
Exclusive course for high scoring in Writing part
---
After purchasing, the course will be available on the website and mobile app. Red Fox Education mobile app is available free to download on Google Play and App Store.
---
About IELTS Course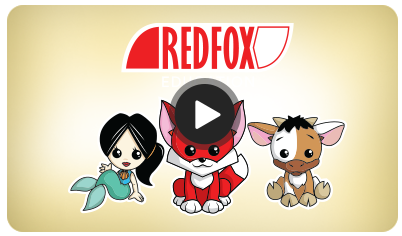 Course Details
Writing is the most difficult part of the test for most candidates – many students get hung-up on correct grammar and trying to use complex vocabulary that they possibly don't fully understand. The key to a high-score for writing actually – is to understand how you get the marks – what you need to include so that the examiner can give you a high score. If you know that, then you can give writing answers that do exactly that.
Task 1
IELTS Writing Test structure overview including grading criteria explanation; pointers for IELTS Task 1 based on the grading criteria; different types of graphs and information; how to approach summarising and making comparisons

Task 1: dealing with information on a graph in accordance with the task 1 instruction – how to interpret the instruction; line graphs and trend vocabulary; considering comparative forms; forming overview statements and overview paragraphs

Task 1: structuring the body paragraph of the response – consideration of selection of detailed comparisons for main body and organization of information; application using line graphs; comparative forms

Task 1: bar charts – recognizing patterns; selecting and organising information; superlative and comparative forms; differences between bar charts and line graphs + application of lesson pointers

Task 1: pie charts – proportional and percentage language; selecting and organizing information according to criteria; comparative forms in terms of percentages and fractions + application

Task 1: tables – analysing the information (rows & columns); selecting and organizing key information; making comparisons of key features; organization of task information + application

Task 1: process diagrams – organization of information in terms of summarising; sequencing; passive voice

Task 1: process diagrams – natural processes; present simple tense + application

Task 1: maps – options for organizing a response according to task criteria; differences between maps and process diagrams; extending information if necessary

Task 1: organizing responses for tasks with more than one type of information
Task 2

Task 2: analysing the task according to type of question; planning a response; formulation of effective thesis; argument-led essays

Task 2: task analysis for question type and topic; discursive tasks; planning a response according to thesis – difference between argument and discursive approach

Task 2: outline ideas for first paragraph; paraphrasing the question and highlighting keywords; considering useful topic vocabulary and organization of essay body paragraphs in relation to introduction and thesis

Task 2: essay outlines and topic sentences for body paragraphs – basic organizational structures for explaining thesis in detail

Task 2: actual body paragraphs based on pointers in last lesson giving reasons and results; using examples; different levels of complexity in sentence structures

Task 2: differences between argument and discursive essays in terms of explanation; passive voice and first person opinions; thesis statements (re-cap/review)

Task 2: Coherence & Cohesion in body paragraphs – organization of ideas; cohesive devices and markers; coordinators; sentence structures

Task 2: Conclusion paragraphs – purpose; do's and don'ts; paragraph outlines

Task 2: vocabulary; collocations; academic word usage and topic words/phrases

Task 2: review of approach and final practice pointers for Task 2
Buy now and Enjoy your learning journey
Lessons Plan
Lesson 1
Writing – Introduction to IELTS writing. Basic writing structure
Lesson 2
Writing the introduction Organising the answer
Lesson 3
Writing - Task 1: Selecting Key features Two data sets
Lesson 4
Writing - Task 2 Question analysis Using connector
Lesson 5
Writing - Task 2 Answer planning & brainstorming writing a full answer
Lesson 6
Writing - Task 1: Bar charts Comparisons
Lesson 7
Writing - Task 2: Paragraph building Reasons, examples, results
Lesson 8
Writing - Task 1: Pie charts Fractions , Quantifiers and Qualifiers
Lesson 9
Writing - Task 2: Opinion questions Introductions & conclusions
Lesson 10
Writing - Task 1: Maps & plans
Lesson 11
Writing - Task 2: Discussion questions Coherence & cohesion
Lesson 12
Welcome Writing Assessment
Lesson 13
Task 1 Writing Tables
Lesson 14
Task 2 Writing Advanced opinion essays
Lesson 15
Task 1 Writing Diagrams
Lesson 16
Task 2 Writing Causes & Solutions essays
Lesson 17
Task 1 Writing Multi-data
Lesson 18
Task 2 Writing Writing with precision Advantages & disadvantages Advanced Vocabulary
Lesson 19
Task 1 Writing Complex Time-line questions
Lesson 20
Task 2 Writing Writing with precision Discuss both views
Lesson 21
Task 1 Writing Multi-data
Lesson 22
Task 2 Writing Writing for best results
10 lessons included Task 1
Writing - Task 1
10 lessons included Task2
Writing - Task 2