Study Materials:
Lesson Videos
Lesson Audios
Lesson Documents
Tests
Worksheets
IELTS Intermediate course
Score band 6.5 in all four parts of your IELTS Test, IELTS Speaking, Writing, Reading, Listening
---
After purchasing, the course will be available on the website and mobile app. Red Fox Education mobile app is available free to download on Google Play and App Store.
---
About IELTS Course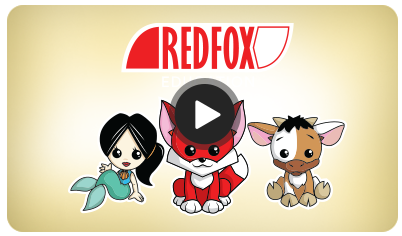 Course Details
The aim of this course is to further develop all skills for all four parts of the test to the extent that the student can attain a band score of 6.5 – this is the usually accepted university admission score for most degree courses at most universities.
students who have taken the test already and scored 5.5 or 6.0 and need a minimum of 6.5
students who have completed the beginner course [note – it is envisaged that most beginner level students will need to progress to the Intermediate course to get their required score]
OR students who have a reasonable ability level but still have some limitations such as:
can use some complex structures with limited flexibility but still make numerous errors
can talk about familiar topics with some flexibility but have only mixed success at paraphrasing or expressing more complex ideas or talking about unfamiliar topics
(in writing) errors persist and are noticeable although meaning is reasonably clear and/or can present ideas with some organization and cohesion but do not demonstrate more fully developed argument and/or may overuse, underuse or make inappropriate use of cohesive devices and referencing.
So one last thing to say – Buy Now and Enjoy your learning journey.
Lessons Plan
Lesson 1
Introduction to IELTS writing
Lesson 2
Task 1: Line graphs Describing trends and changes over time
Lesson 3
Task 2: Answer Planning
Lesson 4
Speaking - part 1 Talking about familiar topics
Lesson 5
Reading - Passage 1 True/False/Not Given ; Summary completion ; Multiple Selection ; Table Completion
Lesson 6
Listening - Part 1 Form completion predicting
Lesson 7
Writing - Task 1: Bar charts Comparisons
Lesson 8
Writing - Task 2: Paragraph building Reasons,examples,results
Lesson 9
Speaking - Part 2 Talk Structure Fluency
Lesson 10
Reading - Passage 2: Matching Questions
Lesson 11
Listening - Parts 2 & 3 Dealing with difficult vocabulary
Lesson 12
Grammar & Vocabulary focus
Lesson 13
Writing - Task 1: Pie charts Fractions , Quantifiers and Qualifiers
Lesson 14
Writing - Task 2: Opinion questions Introductions & conclusions
Lesson 15
Speaking - Part 2 Strategy for part 2 talks Pronunciation
Lesson 16
Reading Passage 3: Yes, No, Not Given Sentence Endings Multiple Choice Sentence Completion
Lesson 17
Listening - Part 4 Tracking
Lesson 18
Writing - Task 1: Maps & plans
Lesson 19
Writing - Task 2: Discussion questions Coherence & cohesion
Lesson 20
Speaking -Part 3 Grammatical Range & Accuracy