Study Materials:
Lesson Videos
Lesson Audios
Lesson Documents
Tests
Worksheets
IELTS Beginners course
Score band 5.5 in all four parts of your IELTS Test, IELTS Speaking, Writing, Reading, Listening
---
After purchasing, the course will be available on the website and mobile app. Red Fox Education mobile app is available free to download on Google Play and App Store.
---
About IELTS Course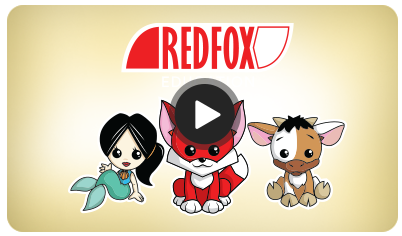 Course Details
The aim of the course is to build the necessary skills to improve and increase the IELTS band score. It contains introductory elements to reading, speaking and writing. Upon completion of the course, students should be able to score band 5.5.
Entry level for beginners (as the name suggests)
Students who have taken the test already and scored 5.0 or lower OR
Students who have some ability in terms of basic sentence structure and who can talk about familiar topics but:
have difficulty with more complex structures (e.g. consistent errors if attempting subordinate clauses) and which can interfere with meaning or understanding
who show only a limited range of vocabulary and/or have difficulty talking about unfamiliar topics
(in writing) show little awareness of style or collocation and/or fail to extend or support ideas
So one last thing to say – Buy Now and Enjoy your learning journey.
Lessons Plan
Lesson 1
Speaking – talking about likes and dislikes
Lesson 2
Writing – Introduction to IELTS writing. Basic writing structure
Lesson 3
Introduction to IELTS reading Essential skills - scanning Multiple choice
Lesson 4
Speaking - adding detail
Lesson 5
Line graphs Describing trends and changes over time
Lesson 6
More scanning True or False
Lesson 7
Talking about Work & studies Talking about where you live
Lesson 8
Bar charts
Lesson 9
Essential skills - skimming Flow - chart completion True,False,Not Given
Lesson 10
Talking about the past Pronunciation - sentence stress
Lesson 11
Writing the introduction Organising the answer
Lesson 12
Grammar & Vocabulary focus
Lesson 13
Speaking - parts 1 & 2 Pronunciation - sentence stress
Lesson 14
Writing - Task 1: Selecting Key features Two data sets
Lesson 15
Reading : recognising parapharse sentence completion
Lesson 16
Speaking - part 2: extending the talk Pronunciation - chunking & pausing
Lesson 17
Writing - Task 2 Question analysis Using connector
Lesson 18
Reading : Matching Headings Matching Features
Lesson 19
Speaking - part 3 questions Pronunciation - intonation
Lesson 20
Writing - Task 2 Answer planning & brainstorming writing a full answer